Thank you for your interest in supporting Sacred Heart Parish. In addition to traditional in-person giving, we support "Online Giving" through a partnership with Faith Direct. Faith Direct allows you to give via credit card or directly through your bank without creating an account.
Two Types of Online Giving
Recurring Gifts (Requires an Account)
Sacred Heart Parish creates an annual budget and commits to monthly expenses much like any household. A predictable monthly income is vital to accurately budgeting and meeting our monthly commitments, and recurring giving helps us do that. You can make a recurring gift – of any size – here.
One Time Gifts (Does not Require an Account)
Donate to Urgent Parish Needs
Faith Direct also allows you to make donations for specific needs within the Parish. We gratefully invite you to support these critical improvements for our parish community.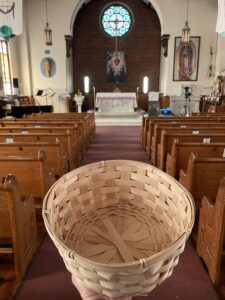 Floor improvements. Christ is our firm foundation, but we need a new floor! The ground underneath our beautiful 120-year-old building has become "spongy" and so our floor needs reinforcement.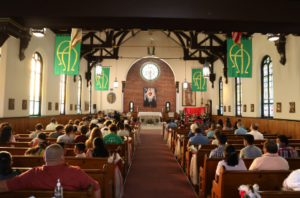 Audio-visual equipment. Help us improve the experience of our liturgies within our worship space as well as remotely. Our audio-visual equipment is out-of-date, and we are engaging in a multi-phase improvement of both our live sound and livestream offerings.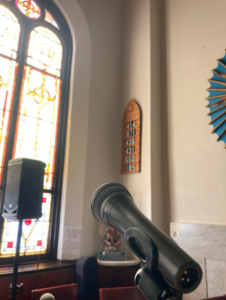 Restored organ. We are restoring and installing a historic organ, to be placed in our choir loft. This exciting new addition to our worship space will greatly enhance our liturgy. Some improvements to the loft space are necessary.