Meet Our Parish Priests and Staff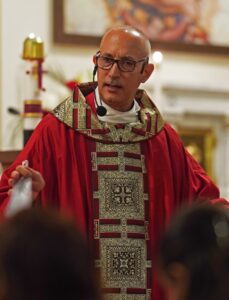 Fr. Shay Auerbach, S.J.
Pastor
Fr. Auerbach has been pastor of Sacred Heart Church since 2008.  He is also president of the board of directors of Sacred Heart Center, a non profit organization whose mission is "to create a hub for the Richmond hispanic/latino community which opens opportunities for economic and social integration, self fulfillment, and community leadership development."  He has served on the Mayor's Anti Poverty Commission.  Fr. Auerbach is a member of the Society of Jesus, (the Jesuits) a Roman Catholic religious order known for education, missionary endeavors, and engagement in social justice work.  Prior to his arrival in Richmond in 2007 he worked in Raleigh, North Carolina and Mexico.  Born and raised in Honolulu, Hawaii, Fr. Auerbach holds masters degrees in linguistics, philosophy, and theology.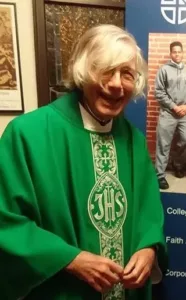 Fr. Don Ward, S.J.
Senior Priest
Fr. Ward has ministered at Sacred Heart Church since 2017.  Before, Fr. Ward has taught at St. Joseph's Prep and Gonzaga High School in Washington, D.C., but his love of new cultures also led him to serve in Santiago, Chile, where he worked at Hogar de Cristo (Home of Christ) helping the needy. He then served in Tanzania and the Dominican Republic, among other countries, and in between, served parishes in the North Carolina and other parts of the United States.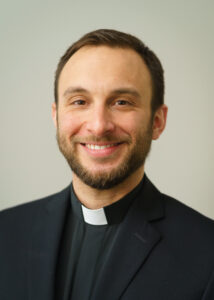 Fr. Michael Lamanna, S.J
Parochial Vicar
Sacred Heart welcomes Fr. Michael J. Lamanna, S.J. He was born in Albany, New York, and claims all of Upstate New York as home. He attended Syracuse University and did two years of volunteer work before entering the Society in 2011. He cherishes memories of working with great women religious in Syracuse, New York, and Buffalo, New York, right before and right after joining the Society.
Working with migrants and refugees has been a formative part of Fr. Michael's life. He worked in Refugee Resettlement in Syracuse before he entered the Society, and he has had a couple of opportunities to live and work near the Southwestern border as a Jesuit, including a summer working with the Kino Border Initiative. He most recently served as a deacon at St. Ignatius Parish in Chestnut Hill, Massachusetts, a welcome pastoral outlet in a time when interpersonal ministry is quite scarce. He completed a Master of Divinity and Licentiate in Sacred Theology at the Boston College School of Theology and Ministry. After ordination, Fr. Michael will do a pastoral year at Sacred Heart Parish in Richmond, Virginia.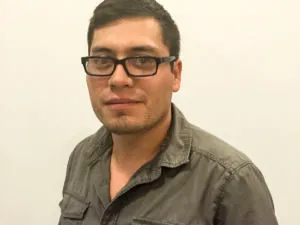 Alfredo Arreola
Business Manager
Office Hours/ Horas de Oficina
Monday-Friday 9:00am-5:00pm
Phone Number:  (804)729-5490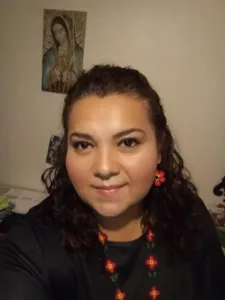 Carmen O'Brien
Coordinator Music Ministry and RCIA
Born in Lima, Peru, Carmen is a missionary by vocation for fifteen years and consecrated in a tertiary Carmelite community. She has experience in liturgical music since 1987, and graduated from the Catechesis Certification course at the University of Dayton. She is married to James O'Brien, has participated in Sacred Heart Parish since 2007, and as part of the office since 2015, she has played the role of coordinator of RCIA and parish music.
Office Hours
Monday, Wednesday- Friday 10:00 am- 8:00pm
Phone Number:  (804) 729-5497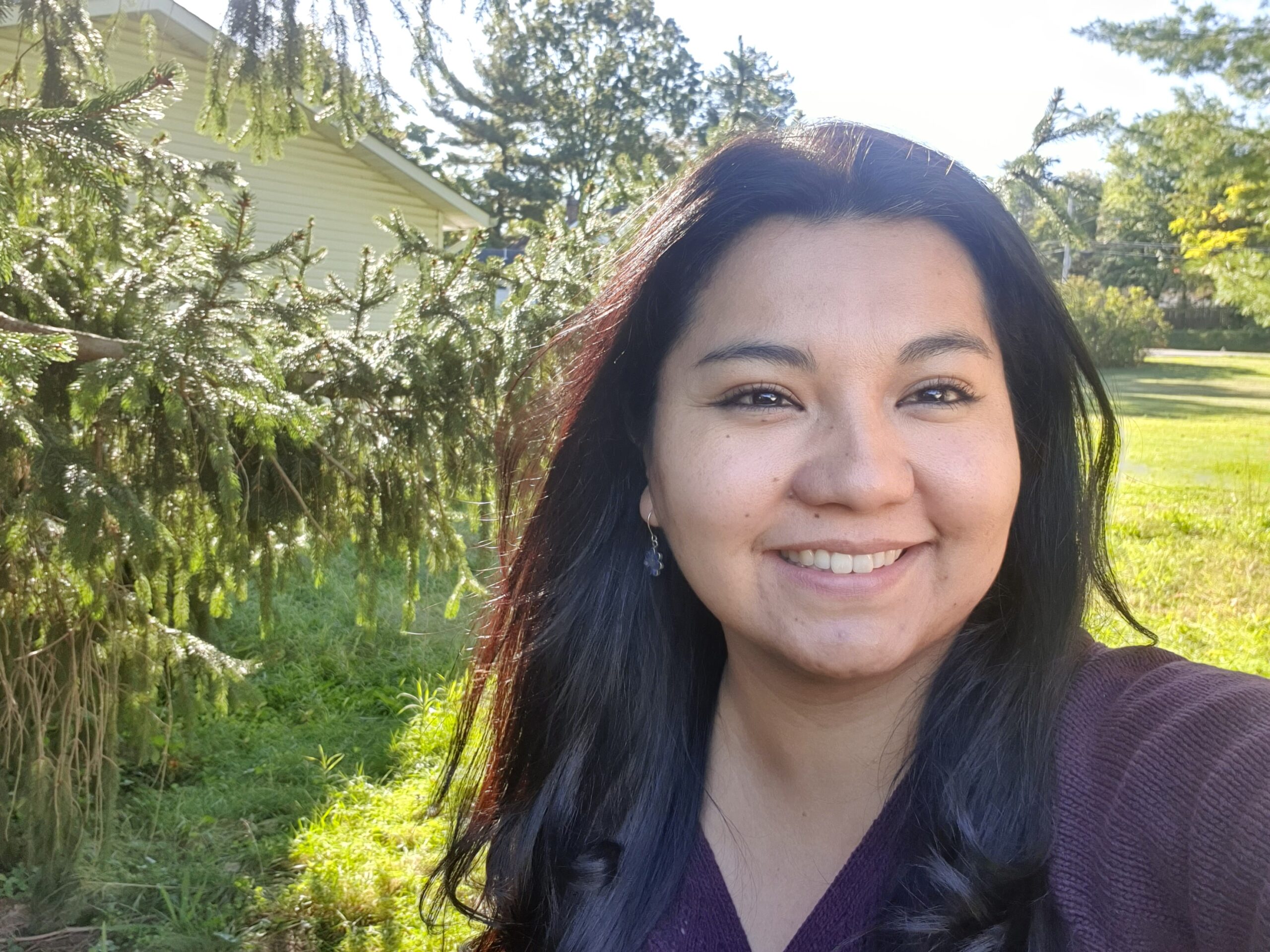 Silvana Martinez
Administrative Assistant
Silvana Martinez was born in Bolivia. After having worked in a bank for 10 years in different positions. She met the Maryknoll Fathers and Brothers who are dedicated to missionary work overseas in over 20 countries. She worked for them in various capacities. She holds a bachelor's degree in Business Administration and Marketing, offering a helpful combination of administrative and ministerial experiences. She brings business knowledge along with a passion for mission and service for others. She joined Sacred Heart Church in 2020.

Office Hours
Monday- Friday 9:00 am- 5:00 pm
Phone Number: (804)781-4525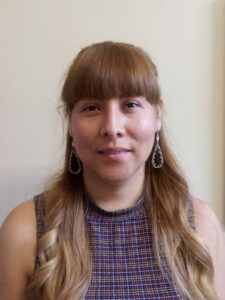 Yenni León
Coordinator of Religious Education and Baptism
Yenni has a Bachelor's degree from the University of Mexico. She joined Sacred Heart in 2020 and coordinates the Rites of Christian Formation at Sacred Heart Parish. She feels very happy to work here, giver her attraction to preaching, the vitality of the ministry, her passion to accompany the parishioners in their Christian formation and sacramental preparation have led her to continue her education by working on her Master of Arts in Theology at Saint Leo University. Her mission is to listen and serve God with love and generosity.
Office Hours
Monday- Friday 9:00 am- 5:00 pm
Phone Number: (804)715-5591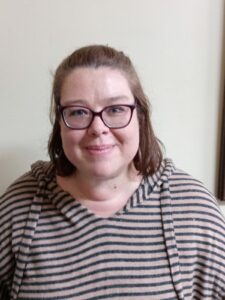 Candace Everhart
Receptionist
Candace was born in El Paso, Texas. Her mother is a Mexican native from Chihuahua, Mexico that taught for many years in a community with great needs. Candace's love, passion, and pride is very deep rooted. Her pride and joys are her husband and two children. She has been involved in many different committees which include but not limited to environment, festivals, faith formation along with different community organizations.
Office Hours
Monday- Friday 9:00 am- 5:00 pm
Phone Number: (804) 232-8964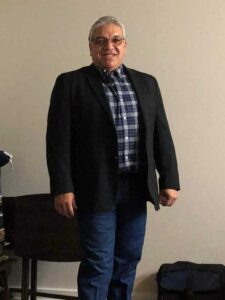 Antonio (Tony) Lopez
Facilities Coordinator
Tony was born in Corpus Christi, TX and he and his wife of 33 years, Melissa, have 3 children and 3 grandchildren. As a former owner of a remodeling business, Tony has a lot of knowledge and skills when it comes to maintenance work. Tony also loves to play Tejano music, and is honored to serve our Sacred Heart Parish community.
804.232.8964
Deacons
Rev. Mr. Dennis Holley

Rev. Mr. Francisco Ovalle
Rev. Mr. Michael Carlucci

Rev. Mr. Domingo Caratachea